Neoclassical Architecture
Neoclassical architecture is believed to have been a revival of classical architecture during the early 18th and 19th centuries. Beginning in Italy, this architectural style was extremely popular in the United States and across Europe, and remains one of the most iconic and recognisable architectural styles globally.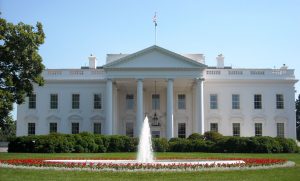 This architectural style can be characterised by its grand scale and use of simplistic geometrical forms (for example, strong horizontal and verticals), dramatic columns and either some Greek or Roman detailing. Other identifiable features of this style are the uses of crescent shapes and circles and also, quite specifically, open double-armed staircases that were held in strong favour of the Neo-Palladians.
One of the most famous examples of neoclassic architecture that is globally recognisable is the White House in Washington DC, home of the President of the United States, which was designed by James Hoban. The British Museum is another famous example of this style of architecture, designed by Sir Robert Smirke in 1823.
The inspiration of neoclassical architecture is evident in famous Australian architecture. The Courthouse Building of Bathurst in New South Wales is perhaps one of the most distinctive examples of this grandeur style with columns for dramatic effect. This building was based on the designs of colonial architect James Barnet and completed under the supervision of his successor Walter Liberty Vernon in 1880.
Cover image by chee.hong, CC BY 2.0.